We had hoped to finish Mythic SoO this week, but the unstable Beta servers seemed to time multiple DC's right when we'd finished macros and UI's, resetting our changes. (insert explicit language here)
Quick thinking Scorcher (one of our co-GM's) suggested we take our frustration to the alliance on the live servers! And so the Entropi raiders marched over to the alliance cities to say "Hi!". We traveled through their city streets, under their alliance trams, riding their boats, to capture the "For the Horde!" achievement. And like proper Horde, we also killed their Auction House NPC's for the new "Embargo" achievement. Lots of fun, and serious kudos to the brave level 12 Alliance Mage who decided to flag up when he saw 30 odd Entropi Horde raiders approach Ironforge. Unfortunately he died when Victus sneezed.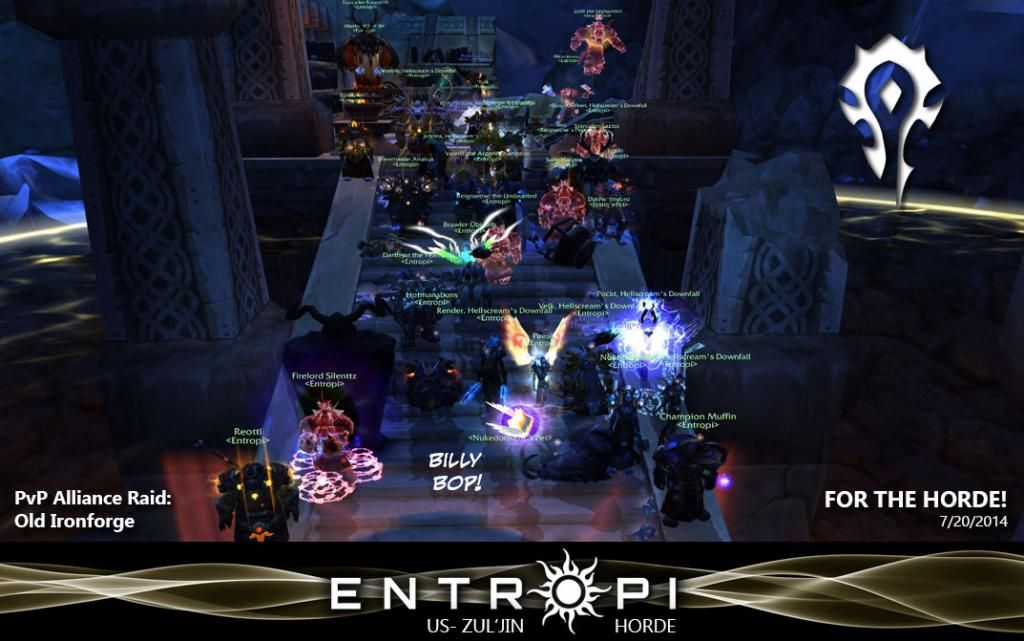 After that PvP fun, back to the semi-stable Beta servers to play around in the new 5 man dungeons! Looking forward to the new WoD raid testing on Monday!