Entropi acquired its first FC/Guild House in FFXIV. A special Thank You to Manabuns and Collider for helping the team out by forwarding large amounts of gil for the guild to purchase the house now! The house has a direct Teleport, a Vendor for crafting professions, an Armor Mender, a Moogle Mailbox, a Chocobo Stable, a Striking Dummy, and 2 gardens.
The map to our house: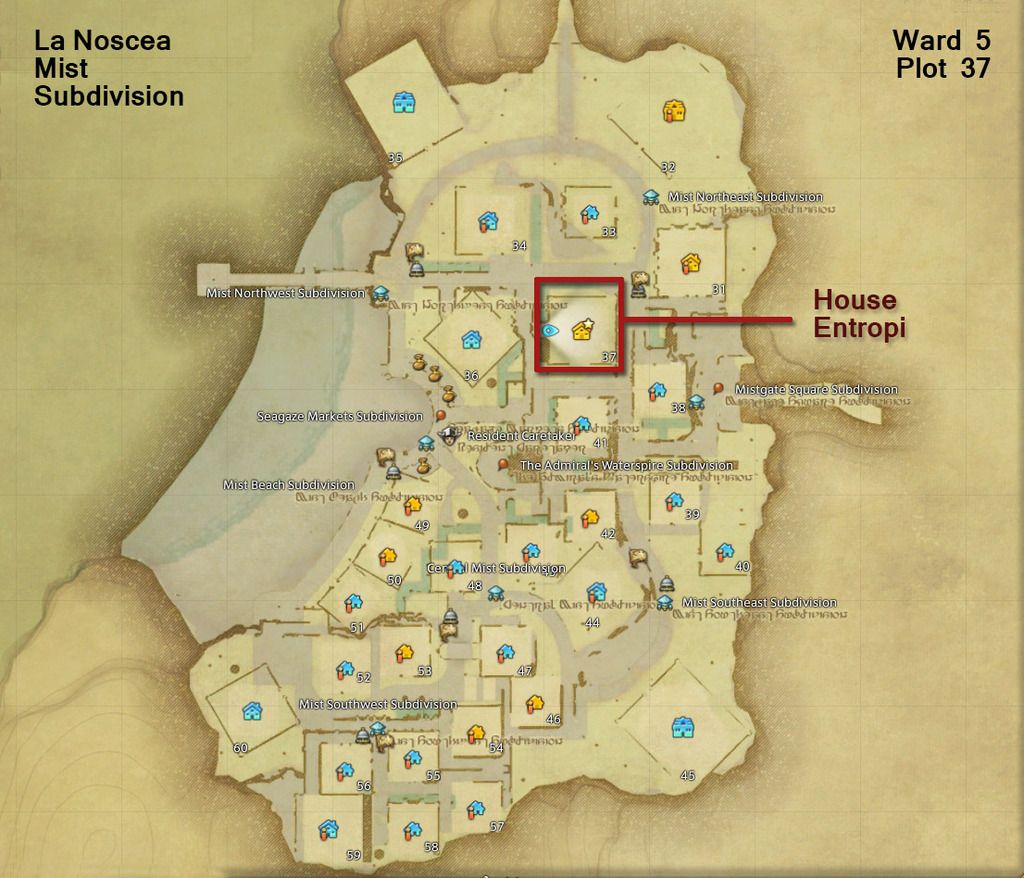 Entropi is almost level 8, and a lot of our community are now level 50; we'll soon be ready for Heavensward!